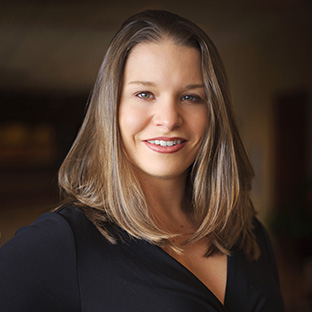 Favorite Quote
"Positive Attitude + Knowledge = Success"
 Paul J Meyer
Rebecca Silvernale
Director of Operations
Rebecca Silvernale joined CHI as an intern in January 2006. She is now Director of Operations. Previously, Rebecca was a senior data analyst. She works collaboratively with other staff members to ensure that CHI's analysis is accurate, that it is of the highest quality, and that it is available in useful formats for all stakeholders.
Her work includes combining, cleaning and managing data files to answer statistical and analytical questions internally and for external information requests. Most recently, she has been responsible for compiling the analysis for the Colorado Health Access Survey. She is also responsible for standardizing data for CHI survey files, survey results and input data used for maps. She helps oversee CHI data on its website, coloradohealthinstitute.org. In addition, she leads the information technology (IT) department at CHI.
Rebecca is an alumna of Regis University where she graduated cum laude with a bachelor of science degree in mathematics. She received a master of science degree in applied mathematics, focusing on applied statistics, from the University of Colorado at Denver in May 2012.