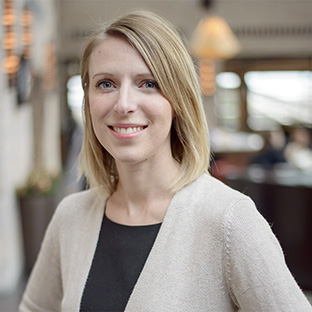 Favorite Quote
"In the end, only three things matter: how much you loved, how gently you lived, and how gracefully you let go of things not meant for you."
Buddha
Laura Manes
Office Manager
Laura Manes joined the Colorado Health Institute in October 2017 as CHI's first-ever Office Manager.
In addition to overseeing day-to-day operations, she coordinates meetings and events for CHI. She led final preparations of CHI's 2017 Hot Issues in Health conference — the biggest yet — and is excited to be involved in the early preparations for the 2018 conference.
Laura brings a wealth of experience to CHI, with six years in the legal industry, including as an assistant to a federal judge. She also has worked as an executive assistant for a family-owned international sandal company and as the office manager for an independent game studio. Often a staff of one, she has helped several companies move their offices or expand them. She also has been involved in the creation of an office.
Laura graduated from Colorado State University with a bachelor's degree in psychology. She plans to get her master's degree in counseling psychology. She has been lucky to call Colorado home for 25 years. She is an avid hiker — she's climbed eight 14ers — and is accompanied on shorter hikes by her three-legged rescue dog, Cyrus. She also has a kitten named Oliver.
In her spare time, Laura loves attending concerts and festivals, trying out new restaurants, and volunteering at MaxFund Animal Shelter.