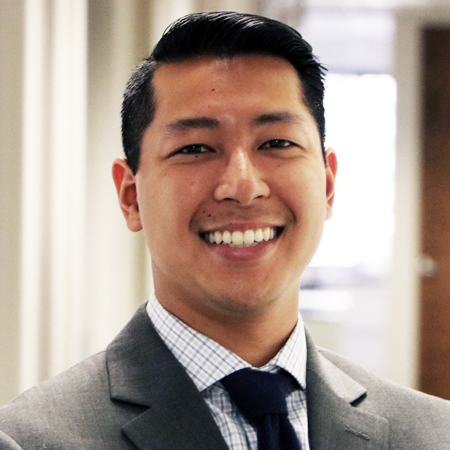 Favorite Quote
"You give but little when you give of your possessions. It is when you give of yourself that you truly give." ― Kahlil Gibran, The Prophet
Hieu Pham
Research Analyst
Hieu Pham joined the Colorado Health Institute in July 2019 as a Research Analyst. 
He completed a bachelor's degree at Purdue University in 2016 and earned his master's degree in health care policy from the University of Denver in 2019. His graduate work focused on the effects of price transparency on health care costs and expenditures in the United States.
While at DU, Hieu's extracurricular research utilized social networking methodology to determine risk factors among marginalized youth in Denver between 18 and 26 years of age. In addition, he was a member of the Barton Institute's CiviCO Social Enterprise Fellowship, where he designed and implemented an impact reporting framework for a Knotty Tie, Co., a custom tie manufacturer dedicated to providing economic self-sufficiency for resettled refugees. This framework was used to inform the organization's business decisions and help maintain a mission-centered ethos in its daily operations.  
In 2018, he interned with Sanford Health, a healthcare system in South Dakota, where he helped develop a safe-haven policy that offers a safe alternative to child abandonment and support for distressed families.
At CHI, Hieu's work includes improving healthcare coverage and access to vulnerable communities.  In his free time, Hieu loves to play tennis, read, and travel.