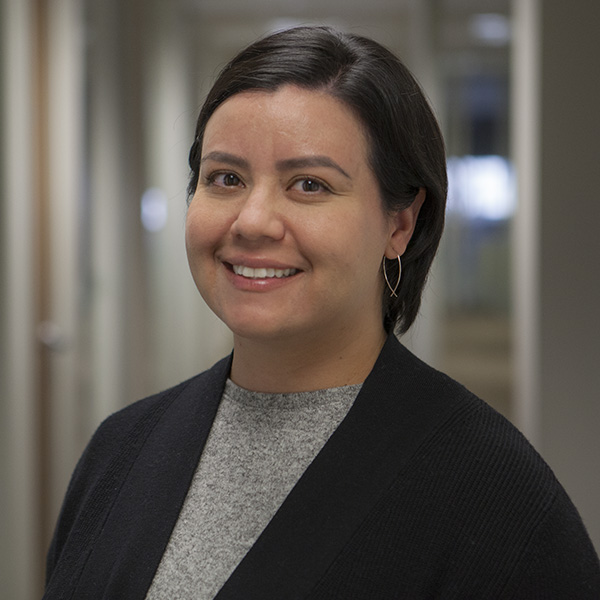 Favorite Quote
 "It is not true that people stop pursuing dreams because the they grow old, they grow old because they stop pursuing dreams." Gabriel García Márquez
Emily Cervantes
Research Analyst
Emily Cervantes joined the Colorado Health Institute in September 2018 as a Research Analyst.
In 2004, Emily graduated summa cum laude with a Bachelor of Arts degree in English Writing with a minor in ethnic studies from the University of Colorado at Denver. During this time, Emily's poetry was featured as part of a museum exhibit of ancient tools and published in a literary journal. After graduation, Emily spent a year as a law student at the University of Colorado School of Law before transferring to the School of Public Affairs and earning her master's degree in public administration. While pursuing her master's, Emily worked closely with the Robert A. Miller Educational Resource Center (RAMERC), a local community nonprofit organization, to help expand its reach.
Before joining CHI, Emily worked as a self-employed jewelry designer, a business that provided her with a creative outlet but lacked the kind of public service that she enjoyed as a volunteer mentor and analyst for local nonprofits.
Emily is particularly interested in health topics surrounding the Latino community, equitable access to health care, and the effects of poverty on health.
Emily is a native of El Paso, Texas, but has lived in Denver for almost 20 years. She enjoys reading, writing, creating, photography, and cooking with her children.