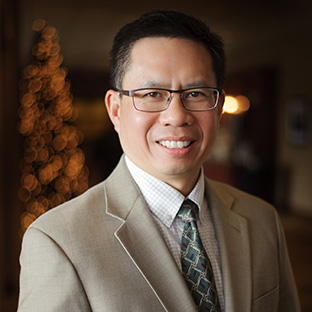 Favorite Quote
"The conventional wisdom is often wrong."
Steven Levitt
Edmond Toy
Senior Advisor
Edmond Toy joined the Colorado Health Institute in June 2016. He applies his expertise in economics and analytics to a wide variety of projects at CHI, including analyzing the impacts of policies related to insurance and cost containment; developing tools to investigate health status on a more localized basis; and analyzing the impacts of the Affordable Care Act on Colorado.
Edmond has substantial experience in private-sector consulting and the federal government. For nearly a decade, he worked at Analysis Group, Inc., a leading economic, financial and strategy consulting firm. He managed a broad portfolio of projects, including publication of studies in health economics and outcomes research, analysis of market opportunities and public policies to provide strategic advice to pharmaceutical companies, and assisting clients in litigation involving intellectual property, finance and corporate tax.
In addition, he served on the staff of the Office of Information and Regulatory Affairs, a unit within the White House Office of Management and Budget. There, he evaluated the public health, environmental and economic impacts of proposed regulations and collaborated with stakeholders across the executive branch to improve regulatory design and implementation.
Edmond was born and raised in Casper, Wyoming. He earned his undergraduate degree from Stanford University in Environmental Engineering and in Science, Technology and Society.  He also received a Master of Science (MS) in Technology and Policy and an MS in Environmental Engineering from the Massachusetts Institute of Technology. He completed his Ph.D. in Health Policy from Harvard University.
He and his family have lived in Colorado since 2006.