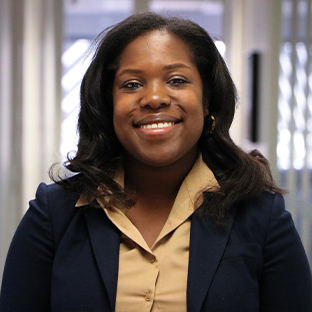 Edirin Okoloko
Program Manager
Edirin Okoloko joined the Colorado Health Institute in October 2019 as a Program Manager. 
Before moving to Colorado, Edirin attended Yale University, earning her bachelor's degree in History of Medicine, Science, and Public Health and her Master's degree in Public Health with a concentration in health policy and global health from the Yale School of Public Health. She led research projects focusing on sexual and women's health in marginalized communities in New Haven, Connecticut and Cape Town, South Africa. Edirin also worked for notable health policy and global health organizations such as Médecins Sans Frontières and HealthHIV.   
Following her move to Denver in July of 2015, Edirin joined DaVita as a health policy analyst, responsible for serving as the subject matter expert on the Affordable Care Act as well as the patient education/advocacy lead for remote field teams. After joining DaVita's integrated care department in 2017, she managed operational and reporting strategy for one of the Center for Medicare and Medicaid Innovation's managed care demonstrations and supported various targeted intervention projects aimed at addressing complex comorbid conditions in kidney disease patients. 
Outside of CHI, Edirin teaches barre fitness, escapes to the mountains whenever possible, and eagerly samples new restaurants around town with friends.