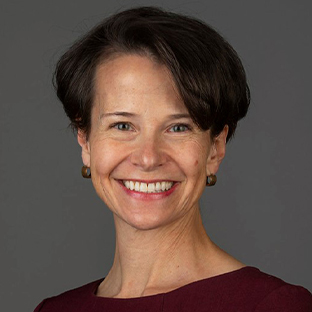 Beth Perez
Board Member
Beth Perez is Vice President of National Partnerships in the Hospital Services Group at DaVita, Inc., where she leads all of DaVita's national relationships with hospital systems for inpatient dialysis services.
Beth joined DaVita as the Senior Director of Strategy and Special Projects for the Chief Operating Officer (COO). In this role she oversaw a portfolio of strategic and operational projects that resided within the COO's areas of responsibility. She was actively involved in initiatives in support of DaVita's rapid international growth as well as programs aimed at facilitating the transfer of patients into DaVita clinics from the hospital.
Prior to joining DaVita Beth spent several years working in various roles in biotechnology and medical devices companies in the areas of strategy and corporate development. Beth was also previously a member of the healthcare consulting practice in the Boston office of the Boston Consulting Group (BCG), where she worked with a variety of domestic and international health care companies.
Beth serves on the board of Directors of the Colorado Women's Chamber of Commerce, where she was the 2018 Board Chair. She also serves on the board of Project Angel Heart. Beth was a recipient of the 2019 Top 25 Most Powerful Women in Business award by the Colorado Women's Chamber of Commerce.
Beth graduated from the University of Pennsylvania with a bachelor's in psychology. She spent several years working in marketing roles for HCA Manor Healthcare, a leading provider of skilled nursing and rehabilitative services, before receiving her MBA from the Amos Tuck School at Dartmouth. While at Dartmouth, she was awarded the Charles M. Leibowitz Award for Outstanding Contributions to the Tuck Community.