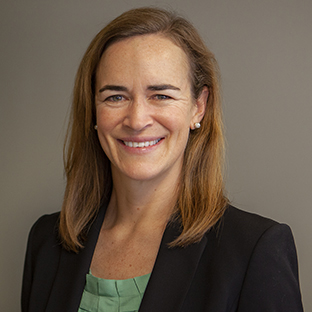 Beck Furniss
Program Manager
Beck Furniss joined the Colorado Health Institute in June 2018 as a program manager, with a focus on the community health portfolio. She will be working with the Metro Denver Partnership for Health, a collaboration of public health agencies serving to improve population health regionally.
Before moving to Colorado, Beck worked as a senior policy analyst and research manager for the Massachusetts League of Community Health Centers. In this role, she worked to promote population health equity through leadership and programs specifically supporting community health centers across the state. Her work also encompassed analyzing legislative and regulatory proposals following the passage of the state's landmark health care reform law, examining state and federal implementation priorities, and partnering with public and private stakeholders to enhance behavioral health integration into the primary care setting. 
Previously, Beck worked for the Massachusetts State Senate's Committee on Post Audit and Oversight, where she wrote reports on a variety of health care issues and developed statewide legislative proposals.
Beck graduated from Boston College in May 2002 with a Master of Social Work degree. She holds a Bachelor of Arts degree in Spanish from Colgate University in Hamilton, New York.