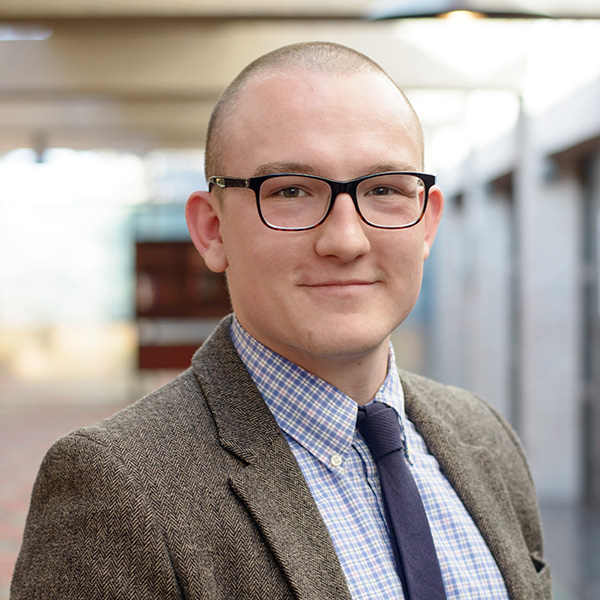 Favorite Quote
"Without experimentation, a willingness to ask questions and try new things, we shall surely become static, repetitive, and moribund." – Anthony Bourdain
---
FAVORITE PODCASTS
FiveThirtyEight Politics, Colorado Matters, The Daily, Up First, Presidential
---
FAVORITE MUSIC
The Lumineers, Elvis Presley, The Beatles, Bon Iver
Alec Williams
Communications Specialist
Alec Williams joined the Colorado Health Institute in October 2018 as a Communications Specialist. He specializes in data visualization, website management, graphic design, and digital communications.
He received his bachelor's degree in political science from Colorado Mesa University in May 2018. During his undergraduate career, Alec spent his time with the student newspaper, first as a reporter and later as the paper's editor-in-chief. He received recognition from the Society of Professional Journalists for his work at that newspaper, earning a Mark of Excellence Award in 2017 for investigative journalism.
Following graduation, Alec interned at the Deseret News in Salt Lake City. He served as a news division intern, covering everything from politics to wildfires.
Alec was raised in the Denver area and attended Littleton High School. Outside of work, Alec likes to read and walk his dog, Monty.
Sample Projects:
Skills: Graphic design, data visualization, visual branding, news writing, photography
I Do This Work Because… Lasting, effective change cannot be accomplished without the truth. I believe CHI's work is constantly in pursuit of the truth of each facet that affects health policy in Colorado. I do this work because in just small ways, I hope I'm making a positive change in this world.