Ruth N. Benton, MBA (Chair)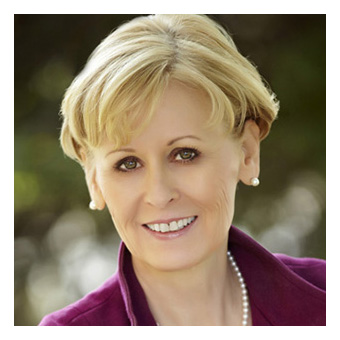 Ruth Benton co-founded New West, a primary care group practice, in 1994. She is the chief business officer responsible to the board of directors. The company has grown to $50 million in revenue, has 80 physicians and mid-level providers and 250 employees at 16 locations in the Denver metro area. For four years prior to starting New West, Ruth was vice president for operations and managed care with Health One, where she managed the contracts for five Individual Practice Associations and four hospitals. In addition, she was a hospital administrator for Swedish Medical Center in charge of the women's program, surgery services, laboratory services, medical records, admissions, emergency room and risk management. 
From 1987-90, Ruth served as vice president for administration for Health Care United. She managed the operations of an HMO placed under supervision of the insurance commissioner and stabilized the financial performance and operations and managed the insolvency for the state attorney general's office. In addition, Ruth was vice president of finance and operations for and one of the founders of Blue Cross Blue Shield's HMO. She held various management positions in Blue Cross and Blue Shield from 1971-87. Ruth has an MBA from Colorado State University and has received several awards, including Distinguished Alumni and Entrepreneur in Residence from the CSU College of Business, "Most Influential Health Care Leaders in Colorado" from the Denver Business Journal for the last five years, as well as the journal's Champions in Health Care Award—TOP Health Care Manager in 2008.
Christine D. Woolsey (Vice Chair)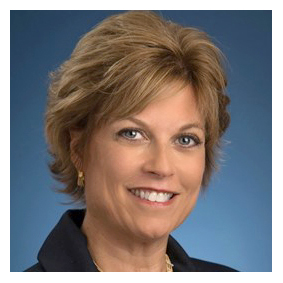 Christine Woolsey is senior vice president and chief communications and marketing officer of SCL Health. She oversees strategic communications, brand management and federal advocacy for SCL Health, a $2.5 billion health system operating eight hospitals in Colorado, Kansas and Montana. She is responsible for all internal and external communications, executive positioning, public affairs, digital content and websites, media relations, events, system marketing and brand identity.
Previously, she was senior vice president of Hill & Knowlton's Midwest Healthcare Practice, counseling Fortune 500 clients on corporate communications, issues and crisis management, media relations and brand building.
A veteran journalist, Chris spent the first 20 years of her career in Chicago working in print, radio and broadcast. She was online editor of the Crain's Chicago Business daily news site and Crain's broadcast correspondent for WTTW and WBBM Newsradio 780; managing editor of HRHub.com; editor and associate publisher of Insurance Networking; and the lead health care and employee benefits reporter for Business Insurance.
Chris also served as a consultant for Hewitt Associates, managing a research effort evaluating employee satisfaction with managed health care programs. She has a bachelor's of science degree in journalism from the University of Illinois at Urbana-Champaign and sits on the boards of St. Mary's Hospital & Regional Medical Center and the Colorado branch of Volunteers of America. She is a member of the Society for Healthcare Strategy and Market Development and the Denver Metro Chamber's Healthcare Committee.
James Beaudry, MBA
James Beaudry is Kaiser Permanente Colorado's Senior Director of Business Operations & Strategy for Government, External Relations, and Research (GERR), which includes both the Institute for Health Research and the department of Community Benefit & Relations at KP.
James has 25 years of experience in health care and health services and policy research as a researcher, administrator and business leader. He has been with Kaiser Permanente Colorado since 2009.
Prior to taking on this role, he served as Director of Research Administration at the Institute for Health Research, a multi-disciplinary research department that conducts research that can be translated into clinical practice, health promotion, and policies to influence the health of individuals and populations.
In his current role as a member of the GERR senior leadership team, James is responsible for ensuring that the business operations of all GERR departments are conducted in a strategically-sound, efficient, compliant, and fiscally-responsible manner.
Before joining Kaiser Permanente, he held a variety of research, programmatic, and administrative positions at the University of Colorado Denver, Anschutz Medical Campus, over a period of 17 years. His work focused on improving the quality of care provided to individuals in long-term care settings, particularly home health care.
He was part of the team responsible for the development and implementation of the Outcome and Assessment Information Set (OASIS), which, since 1999, has been used by the Centers for Medicare & Medicaid Services to monitor and improve the quality of care delivered to home health care patients throughout the United States.
During his tenure at UC Denver, James also served as the program manager for the CCTSI Community Engagement core and PACT Council as well as finance administrator for the overall CCTSI program during the startup period of the CCTSI grant.
He is now a member of the PACT Council and currently serves as Vice Chair and is a member of the Pact Executive Committee.
In all of these programs and projects, his focus has been on the development of technical and administrative systems to support programmatic objectives and improve the health of individuals and communities.
Bruce Cooper, MD, MSPH
Bruce Cooper has been medical director of the Health District of Northern Larimer County for the past 13 years. The Health District is a unique special tax district that provides medical, mental health, dental and preventive services to residents of the district as well as health planning and policy advocacy for the community. Prior to coming to the health district, Bruce practiced for 15 years as a primary care physician in Evergreen, Colorado.
He describes himself as "generalist" in public health and an "enthusiast" of evidence-based health and public health policy and practice. He has worked on a wide variety of community health and public health issues, ranging from directing a community immunization registry, participating as an advisor on the Fort Collins "Fluoride Technical Study Group" convened to advise the city council on the risks and benefits of community water fluoridation, to authoring one of the four comprehensive health care reform proposals evaluated by the state of Colorado's Blue Ribbon Commission on Health Care Reform.
Bruce's current work activities place him at the intersection of public health and health services in Fort Collins, working with other local agencies to monitor community health indicators and use data for planning and policy advocacy, integrate mental health and substance abuse services into primary care, enhance public health preparedness and promote health information exchange. He also serves on the Human Research Institutional Review Board of Colorado State University.
Bruce has a master of science degree in public health from the University of Colorado Health Sciences Center where he also completed a residency in preventive medicine. He received his medical degree from the University of Nebraska School of Medicine and completed postgraduate training in family medicine at the Mayo Graduate School of Medicine in Minnesota. He is board certified in both family medicine and preventive medicine and is an assistant clinical professor in the Department of Preventive Medicine and Biometrics, University of Colorado Health Sciences Center.
Arthur Davidson, MD, MSPH (Immediate Past Chair)
Dr. Arthur Davidson, a family physician, is Director of Public Health Informatics, Epidemiology and Preparedness at Denver Public Health, Denver Health.  He was principal investigator of Colorado's five-year AHRQ-funded State and Regional Demonstration Project, which resulted in development of the Colorado Regional Health Information Organization (CORHIO).
He researches, advocates for and seeks to build integrated informatics applications that support both clinical care and public health initiatives.  He serves as a member of a federal advisory committee, the Health Information Technology (HIT) Policy Committee to the Office of the National Coordinator for HIT.  He also serves as a board member of the National eHealth Collaborative and was board chair of the Colorado Health Institute. He is an associate professor in the Schools of Public Health and Medicine, University of Colorado Denver.
Kay Ramachandran
Kay Ramachandran is Executive Director of the Marillac Clinic in Grand Junction, a position she has held since January 2013. The clinic, established in 1988, provides comprehensive primary care and dental care to low-income and middle-income individuals and families in Mesa County.
Kay has a long history in health care and especially working with community clinics.
Before coming to Marillac, she was the CEO of Urban Peak in Denver, a nonprofit that provides services to homeless youth. She had previously worked in Canada for a large home health care organization as well as a large for-profit health care company. She also directed the People's Clinic for three years.
Kay has lived all over the world. Born in India, she has lived in Hong Kong, Singapore, Canada, Boulder, and Denver.
She has a master's degree in history from the University of Pune.
Leo Tokar, MBA, MA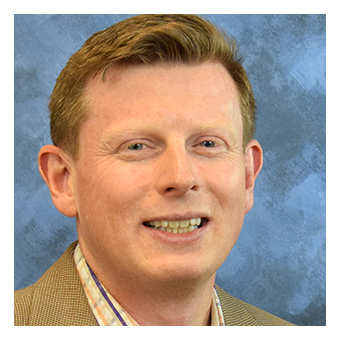 Leo Tokar is senior vice president in the health care practice of Lockton Companies, an insurance, risk mangement and employee benefits consulting firm. Leo oversees the health care reform advisory practice, key client management, business development and practice strategy for Lockton, the largest benefits consultancy in the Rocky Mountain region and the ninth largest risk management firm in the world.
Previously, he was vice president of marketing, sales and business development for Kaiser Permanente, where he was responsible for managing the financial performance and growth of all market segments - individual, group and government programs – of the $2.5 billion health care delivery and financing system.  During his 11 years with Kaiser Permanente, Leo held several other senior positions, including overseeing pricing, underwriting and product development functions. 
Prior roles include vice president, underwriting and actuarial services for Preferred Health Systems and other organizations spanning regulatory, indemnity and managed care sectors in the health care financing industry.  He has developed or restructured insurance operations in both for-profit and nonprofit environments and with national and local organizations.
He earned his MBA and MS from the University of Colorado and a bachelor's degree in economics from the University of Kansas. He sits on the boards of Judi's House and Porter Adventist Hospital Board, belongs to the Denver and South Metro Denver Chambers, is a member of the All Player Claims Database advisory committee, and the Integrated Benefit Design Advisory Council. 
Dr. Shale Wong 
Dr. Wong is a devoted child health advocate. She is a pediatrician, a professor at the University of Colorado School of Medicine and a senior program consultant for the Robert Wood Johnson Foundation.
Dr. Wong co-founded CU LEADS - an innovative curricular program designed to promote leadership, education, advocacy, development, and scholarship for medical students. CU LEADS focuses on the social determinants of health and in developing leaders who are empowered to improve the health of communities through service, collaboration, civic engagement and public policy.
She  served as a health policy advisor to First Lady Michelle Obama for Let's Move!, the national initiative to prevent childhood obesity.  She also assisted in launching Joining Forces to improve the health and wellness of military families. 
Throughout her clinical practice, Dr. Wong has cared for children from underserved and vulnerable populations in safety net hospitals, community health centers, and academic clinical settings. She has received multiple awards and honors, including the Chancellor's Diversity Recognition Award for CU LEADS.
Dr. Wong received her B.A. in modern dance from the University of California, Los Angeles, her M.D. from the University of Utah School of Medicine, and her M.S.P.H. from the University of Colorado. She was a primary care research fellow and also a RWJF health policy fellow with the Institute of Medicine.