Romana Hasnain-Wynia, MS, PHD (Chair)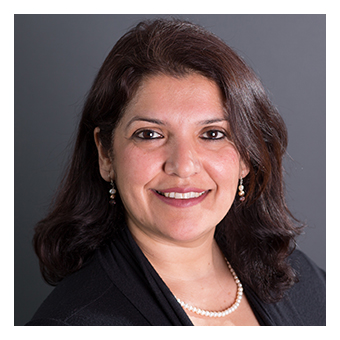 Romana Hasnain-Wynia is the Chief Research Officer at Denver Health, where she oversees research and sponsored programs through the Office of Research and represents research interests as a member of the Executive Leadership Team.
Prior to joining Denver Health, she was the director of the Addressing Disparities program at the Patient Centered Outcomes Research Institute, where she provided strategic oversight and leadership related to national funding priorities. She also served as the director of the Center for Health Care Equity and Associate Professor at Northwestern University Feinberg School of Medicine. Her research has focused on developing interventions to improve health care quality for all with a specific emphasis on advancing equity.
Dr. Hasnain-Wynia uses mixed methods approaches and is a proponent of stakeholder engagement in her research and has expertise in designing pragmatic trials in real world settings. She is an active mentor to junior investigators and finds this to be one of the most gratifying aspects of her work.
Dr. Hasnain-Wynia serves as a member of advisory committees for organizations such as the Brookings Institution, National Quality Forum, America's Essential Hospitals, Agency for Healthcare Research and Quality, and the Institute of Medicine/National Academy of Medicine. She is on the editorial boards of the journals Health Affairs and Health Services Research.
---
Vincent Collins, M.D.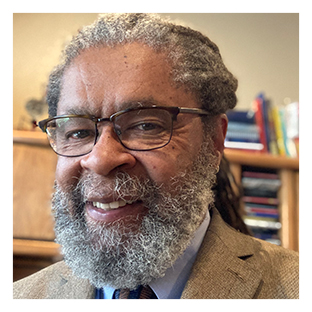 Vincent Collins, M.D. recently retired from his role as Associate Director of the Department of Behavioral Health at Denver Health. In addition to his role at Denver Health, Collins served as an Associate Professor of Clinical Psychiatry in the Department of Psychiatry at the University of Colorado Health Sciences Center. His primary academic interests included working with adolescents suffering from severe mood disorders and with adolescents exhibiting symptoms of a psychotic process.
Collins received his M.D. from the University of Pennsylvania and holds a B.A. from Yale University. He was awarded a Fulbright Scholarship in 2009 and spent the year helping to establish a Department of Psychiatry at the Medical College of Malawi, in the city of Blantyre. The Department remains responsible for providing care to patients at the tertiary care teaching hospital and also for training medical students, nurses and graduate students from Malawi and neighboring Zimbabwe.
More recently, Collins has pursued his other passion, earning a B.A. in Music from the Metropolitan State University of Denver in 2018. He is an avid saxophone player who still nurses a dream of securing a recording contract someday
---
Paula Herzmark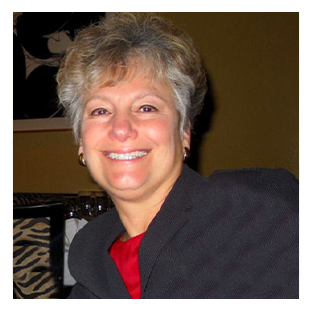 Paula Herzmark is chief executive of the Hart Center for Public Service at Metropolitan State University of Denver. She served as Executive Director of the Denver Health Foundation from 2004 through 2018. During her tenure, she took the organization, which was focused on providing financial support for the Denver Health and Hospital Authority, from a small startup to a thriving organization. In addition to building and staffing the foundation and developing its strategic plan, she designed and implemented a corporate giving/sponsorship program, increased the donor base, and completed several significant campaigns.
Prior to her position with the foundation, Paula held CEO positions with the Robert E. Loup Jewish Community Center, Prime Time Cable Corp., and Solar Satellite Communications Inc. She also led the Colorado Department of Local of Affairs as a member of Gov. Dick Lamm's cabinet. She has a bachelor's degree in political science from the University of Texas at El Paso and a master's degree in public administration from the University of Texas.  
Paula is an active community volunteer whose board service includes the Highline Canal Conservancy and the Denver Water Board, among others. She was named a Mile Hi Girl Scouts Woman of Distinction in 2004.
---
Jeffrey Moser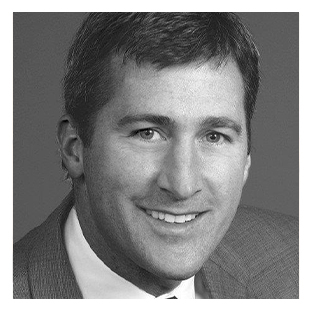 Jeffrey Moser, a Principal at health care consultancy Sg2, has more than 20 years of health care advisory and consulting experience with expertise in strategic planning, process improvement, operational effectiveness, and organizational change.
As a thought leader on the shift to value-based care, Jeff has worked to help clients understand emerging trends in health care and has played a key role in the development of Sg2 Intelligence resources and educational offerings.
Before joining Sg2, Jeff was Vice President of Assessments at Cardinal Health, where he identified opportunities for improvement and recommended specific strategies to client organizations. He also led health care consulting projects focused on improving profitability, quality, and service for both specific departments and entire organizations. Prior to his work at Cardinal Health, he served as a project director for West Hudson Inc. (now part of Cardinal Health). There, he helped hospitals change their processes to improve quality, service, and cost.
He holds a Master of Science degree in organizational psychology from Springfield College in Massachusetts and a Bachelor of Science degree with a double major in economics and psychology from Texas Christian University, where he was a four-year swimming letterman. He is a frequent presenter and educator on multiple topics, including health care reform, consumerism and patient engagement, ambulatory strategy, and leading practices in care redesign.
Jeff lives in Golden and is an enthusiastic golfer. He enjoys outdoor activities, including hiking, flyfishing, skiing, and camping with his two high schoolers, Sydney and Gus, his wife Gretchen, and German Wirehair Pointer, Rowann.
---
Beth Perez, MBA

Beth Perez is Vice President of National Partnerships in the Hospital Services Group at DaVita, Inc., where she leads all of DaVita's national relationships with hospital systems for inpatient dialysis services.
Beth joined DaVita as the Senior Director of Strategy and Special Projects for the Chief Operating Officer (COO). In this role she oversaw a portfolio of strategic and operational projects that resided within the COO's areas of responsibility. She was actively involved in initiatives in support of DaVita's rapid international growth as well as programs aimed at facilitating the transfer of patients into DaVita clinics from the hospital.
Prior to joining DaVita Beth spent several years working in various roles in biotechnology and medical devices companies in the areas of strategy and corporate development. Beth was also previously a member of the healthcare consulting practice in the Boston office of the Boston Consulting Group (BCG), where she worked with a variety of domestic and international health care companies.
Beth serves on the board of Directors of the Colorado Women's Chamber of Commerce, where she was the 2018 Board Chair. She also serves on the board of Project Angel Heart. Beth was a recipient of the 2019 Top 25 Most Powerful Women in Business award by the Colorado Women's Chamber of Commerce.
Beth graduated from the University of Pennsylvania with a bachelor's in psychology. She spent several years working in marketing roles for HCA Manor Healthcare, a leading provider of skilled nursing and rehabilitative services, before receiving her MBA from the Amos Tuck School at Dartmouth. While at Dartmouth, she was awarded the Charles M. Leibowitz Award for Outstanding Contributions to the Tuck Community.
---
Kay Ramachandran
Kay Ramachandran is Executive Director of the Marillac Clinic in Grand Junction, a position she has held since January 2013. The clinic, established in 1988, provides comprehensive primary care and dental care to low-income and middle-income individuals and families in Mesa County.
Kay has a long history in health care and especially working with community clinics.
Before coming to Marillac, she was the CEO of Urban Peak in Denver, a nonprofit that provides services to homeless youth. She had previously worked in Canada for a large home health care organization as well as a large for-profit health care company. She also directed the People's Clinic for three years.
Kay has lived all over the world. Born in India, she has lived in Hong Kong, Singapore, Canada, Boulder, and Denver.
She has a master's degree in history from the University of Pune.
---
Angelina Salazar

Angelina Salazar is CEO of Grand Junction-based Western Healthcare Alliance (WHA). She has led WHA and its affiliated companies, Healthcare Management and the Community Care Alliance, since July 2018. Prior to that she served as WHA's vice president of outreach and communications. Her health care experience also includes marketing and business development roles at a critical access hospital. She started her career in education, advancing from outreach coordinator to regional development director for a national nonprofit.
Salazar holds a bachelor's degree in English with a minor in Spanish, two master's degrees in language acquisition and psychology, and a certification in mediation and conflict resolution. She is an active community volunteer and has served on the boards of several nonprofits, including Mesa Land Trust, Marillac Clinic, United Way, Riverside Education Center, Fruita Rotary, and the Grand Junction Economic Partnership.
She was named a Girl Scouts of Colorado Woman of Distinction in 2019. She is an outdoors enthusiast whose hobbies include hiking, backpacking, traveling, dirt biking, mountain biking and trail running.
---
Nathan Schacht, Esq.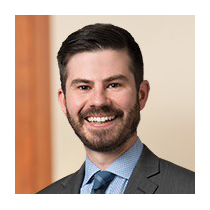 Nathan (Nate) Schacht is a labor and employment lawyer in the Denver office of the national law firm BakerHostetler.
Nate concentrates his practice on employment litigation, class and collective action litigation, labor relations, and employment law counseling. Using his combined experience in private practice and as a prior in-house employment lawyer, Nate brings a business-oriented and creative approach to counseling and litigation in complex labor and employment issues. Among other industries, Nate works regularly with clients in the health care industry concerning labor and employment matters.
In addition to BakerHostetler, Nate has served as Senior Corporate Counsel, Labor and Employment, for a Denver-based global technology company and, prior to moving to Colorado, worked as a labor and employment attorney in the New York City office of Paul Hastings, an international law firm. Nate also sits on the board of One Colorado, the state's leading advocacy organization dedicated to advancing equality for lesbian, gay, bisexual, transgender, and queer (LGBTQ) Coloradans and their families.
Nate earned a bachelor's degree in political science from the University of Portland, and his J.D. from the University of California, Berkeley School of Law.