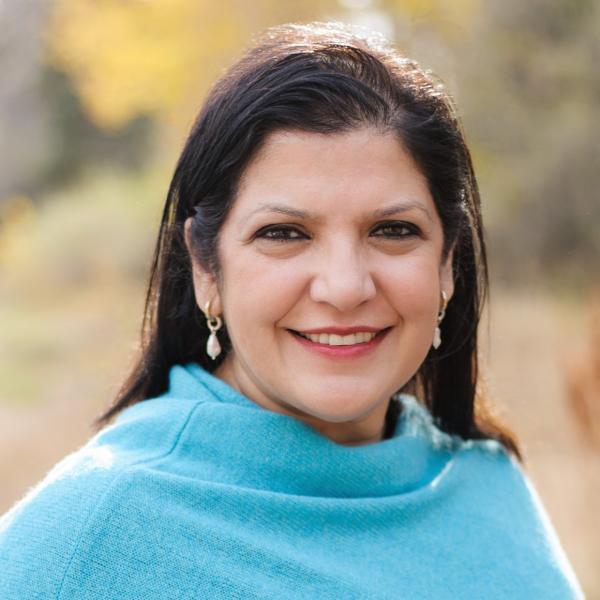 Romana Hasnain-Wynia is the Chief Research Officer at Denver Health, where she provides strategic direction and oversees research and sponsored programs through the Office of Research and serves as a member of Denver Health's executive leadership team. She mentors junior and mid-career investigators at Denver Health and the University of Colorado Anschutz Medical Campus, and co-directs the HRSA-funded post-doctoral training fellowship in Health Services and Outcomes Research in primary care.
Prior to joining Denver Health, Romana served as Director of the Addressing Disparities program at the Patient Centered Outcomes Research Institute, where she provided strategic oversight for the program's national funding priorities. She was also Director of the Center for Health Care Equity and Associate Professor at Northwestern University Feinberg School of Medicine, and she spent a decade at the American Hospital Association's Health Research and Educational Trust as Vice President of Research. Her research focuses on advancing equity in health care with an emphasis on developing and integrating equity measurement in delivery and payment models. Her research and mentorship activities emphasize generating and using real world evidence in a learning health system.
Romana currently serves on the National Quality Forum's Disparities Standing Committee, the Health Equity Advisory Team for the Health Care Payment Learning and Action Network, and on the Subcommittee of the National Advisory Committee for the Agency for Healthcare Research and Quality. She serves on the board of directors of the COPIC Medical Foundation and is on the editorial boards of the journals Health Affairs and Health Services Research. Romana served as chair of CHI's Board of Directors from 2019-2022.