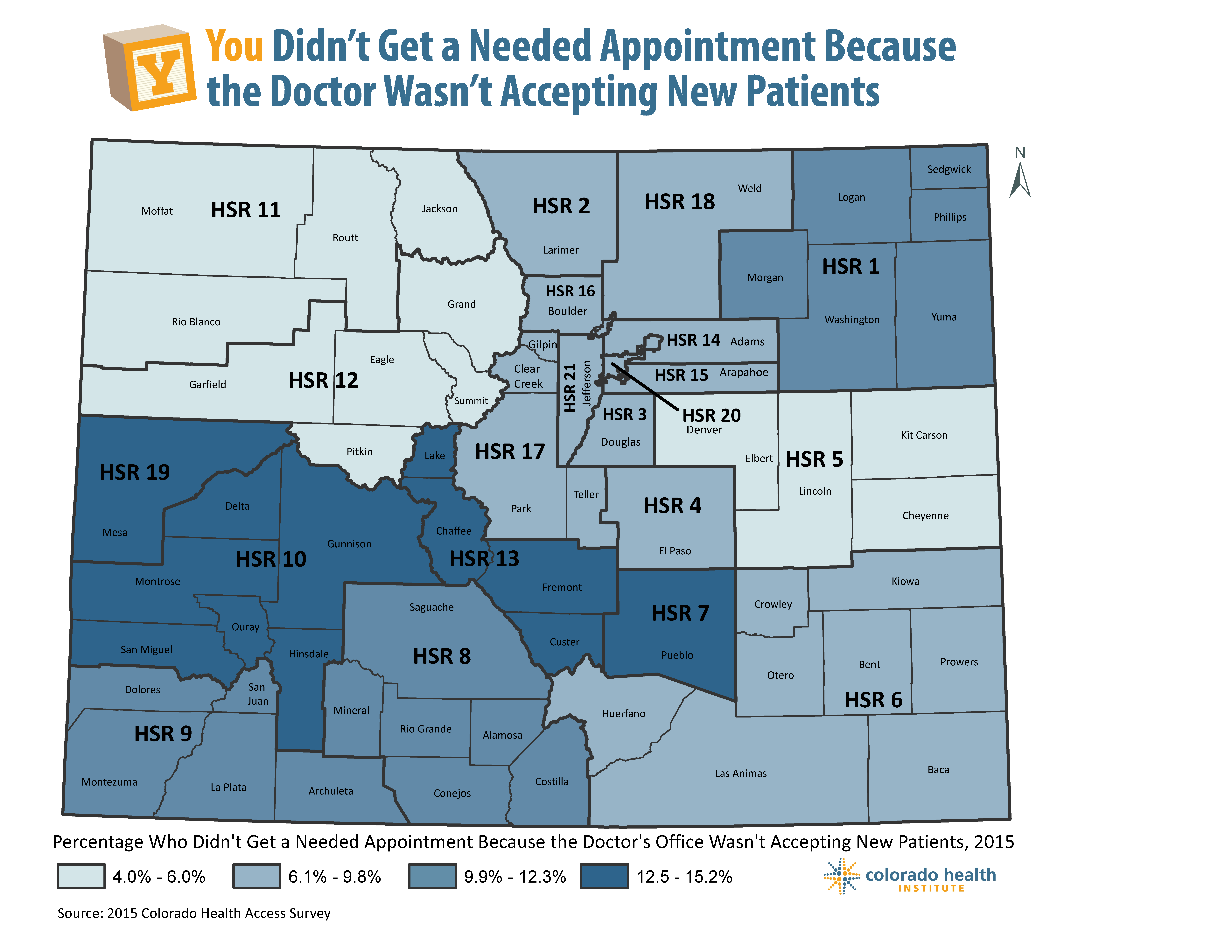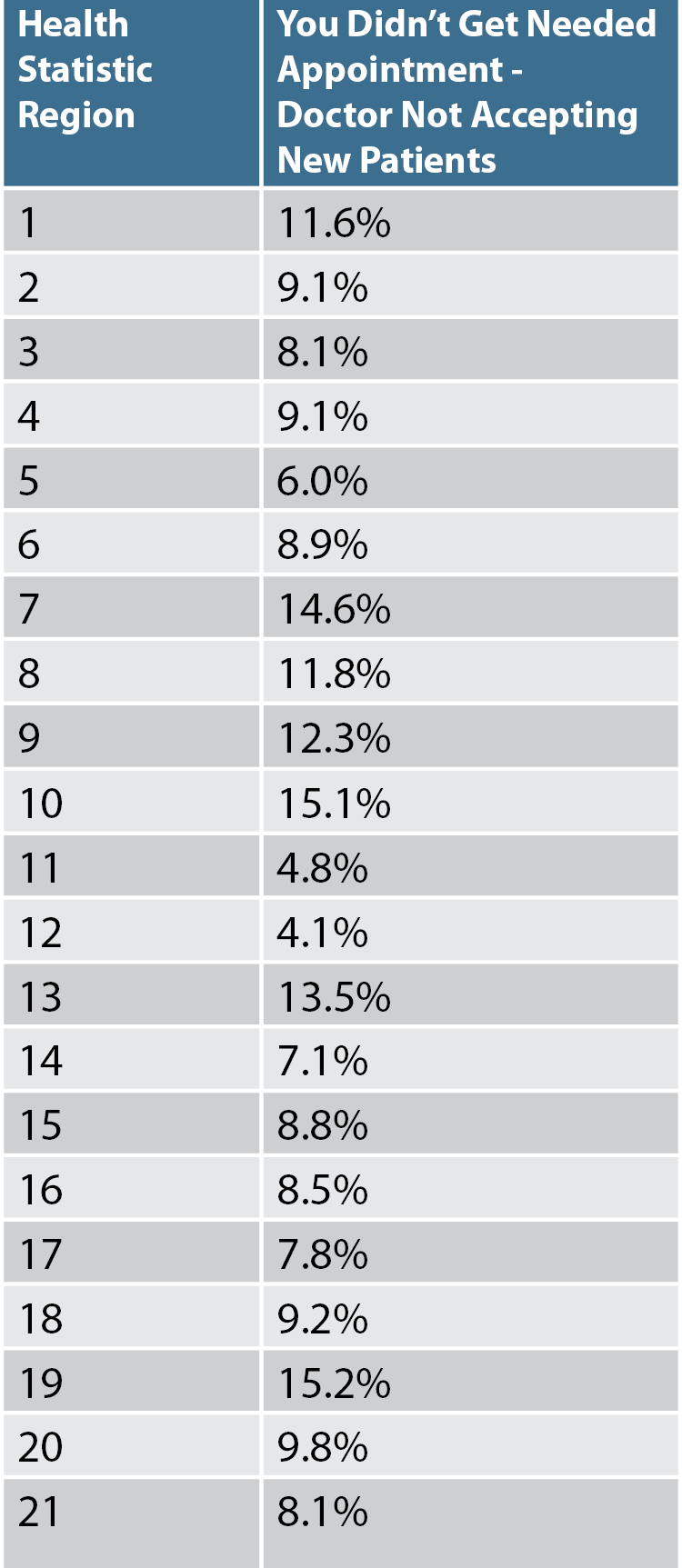 As the director of finance and administration at the Colorado Health Institute, I am responsible for administering the health insurance plans we offer to our employees. In the summer of 2014, several new employees let me know that they were having a hard time getting an appointment with a primary care doctor.
At that time, it wasn't hard to understand why – the recent expansion of Medicaid and the opening of Connect for Health Colorado had added thousands of newly insured people to the market, many of them with pent-up needs for primary care services.
Even though providers tried to prepare for this influx of new patients, Coloradans across the state had the same problem as our new employees.
The Colorado Health Access Survey (CHAS), fielded in the spring of 2015, backs up our experience here in the office. Thirteen of the state's 21 health statistics regions (HSRs) reported an increase between 2013 and 2015 in the percentage of residents who couldn't get an appointment because a doctor's office wasn't accepting new patients. The increases range from a few points to double the 2013 percentage.
Overall, 9.2 percent of Coloradans couldn't get an appointment because the doctor wasn't accepting new patients, up from 8.4 percent in 2013. The average rate from the past four surveys, between 2009 and 2015, is 8.7 percent.
The data show that it makes a difference where you live in Colorado when it comes to getting an appointment. About 15 percent of Mesa County (HSR 19) residents said they couldn't get an appointment when they needed one, the state's highest rate. At the other end of the spectrum, just 4.1 percent of residents in Garfield, Eagle, Pitkin, Summit and Grand counties (HSR12) reported trouble getting an appointment, the lowest rate.
In 13 of the state's 21 HSRs, Coloradans with public insurance — Medicaid, Medicare or Child Health Plan Plus (CHP+) — represented the largest number of those who could not get a needed appointment.  
Eventually, CHI's employees were able to get the appointments they needed and I have not heard any complaints since. Does this mean they got lucky? Does this mean that the pent-up demand subsided and the situation is more balanced? What about those outside the Denver metro area, particularly those on public insurance?
All good questions, and important as Colorado continues to work on improving access to care. CHI will continue to monitor this issue as we prepare to field the 2017 CHAS.