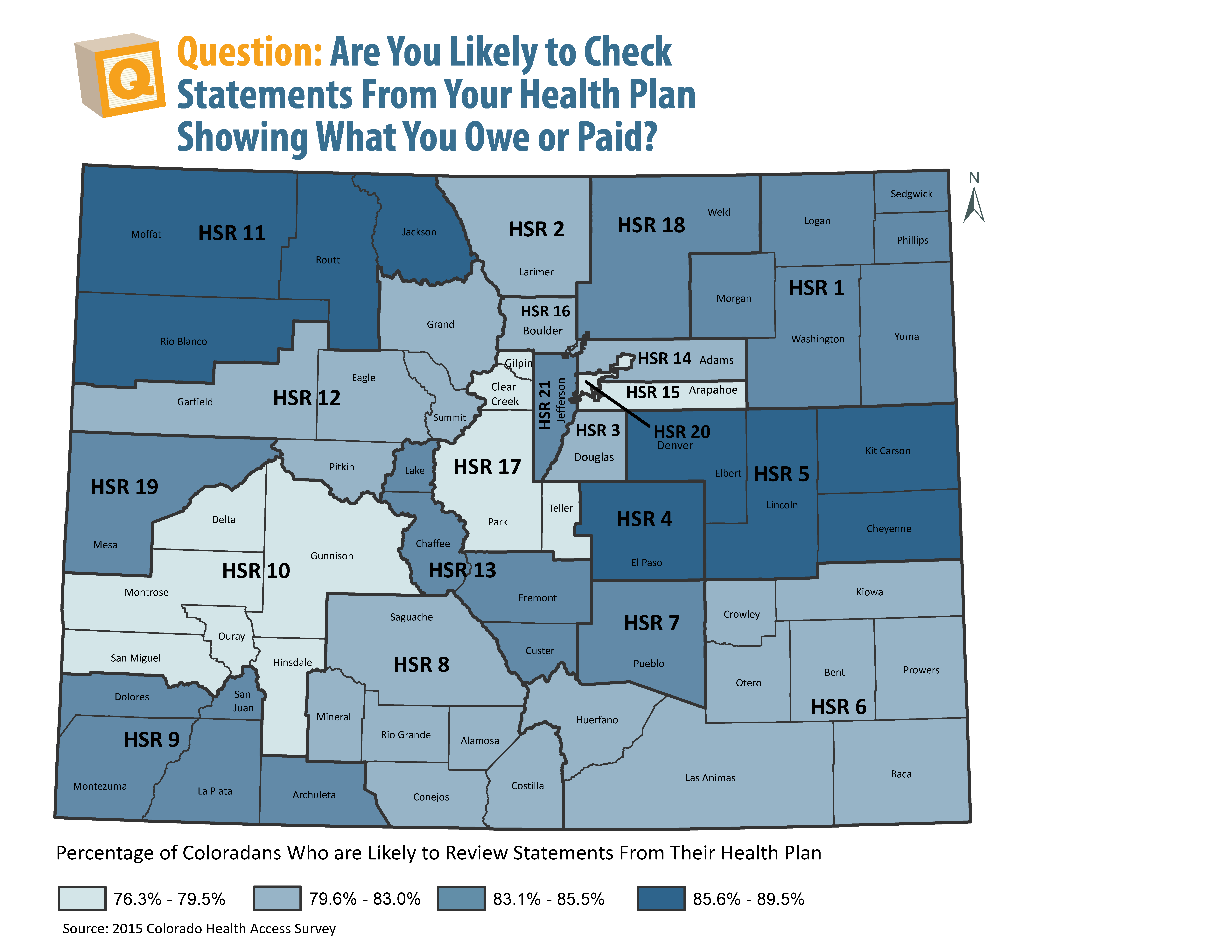 Do you check the bill at a restaurant before paying?
You never know what you might find. There may be a charge for something you didn't order or you might discover your craft cocktail actually cost $10, not $5. Even if you aren't surprised by the bill, it's important to know what you're paying for and why.
That goes for health care, too. Statements from your health plan show how much you owe or paid for the care you receive.
Most insured Coloradans (about 82 percent) review their statements, but close to one of five – about 762,000 – said they don't look at their bills, according to the 2015 Colorado Health Access Survey (CHAS). Individuals exclusively covered by Medicaid were not asked this question due to minimal cost sharing.
There may be many reasons why some people ignore their statement. They may not understand what's on it, feel pressed for time or they trust that everything is correct.
Close to one of five insured residents in Denver County and one of four in some Western Slope communities (Health Statistics Region 10) say they don't look at health plan statements, the highest in the state. Gilpin, Clear Creek, Teller and Park counties (Health Statistics Region 17) and Arapahoe County (Health Statistics Region 15) are also below the statewide average.
On the other hand, nearly nine of 10 residents (89.5 percent) of Health Statistics Region 5 on the Eastern Plains said they check statements from their health plan — the highest percentage in the state. El Paso County and counties in northwest Colorado were close behind with about 86 percent of residents reviewing their statement.
Looking over the bill keeps payers in the loop of what is covered and what isn't. While most Coloradans know exactly what they pay for, those who don't may not fully understand their health plan. And checking the bill is an easy step towards a more knowledgeable consumer and improved access to care.