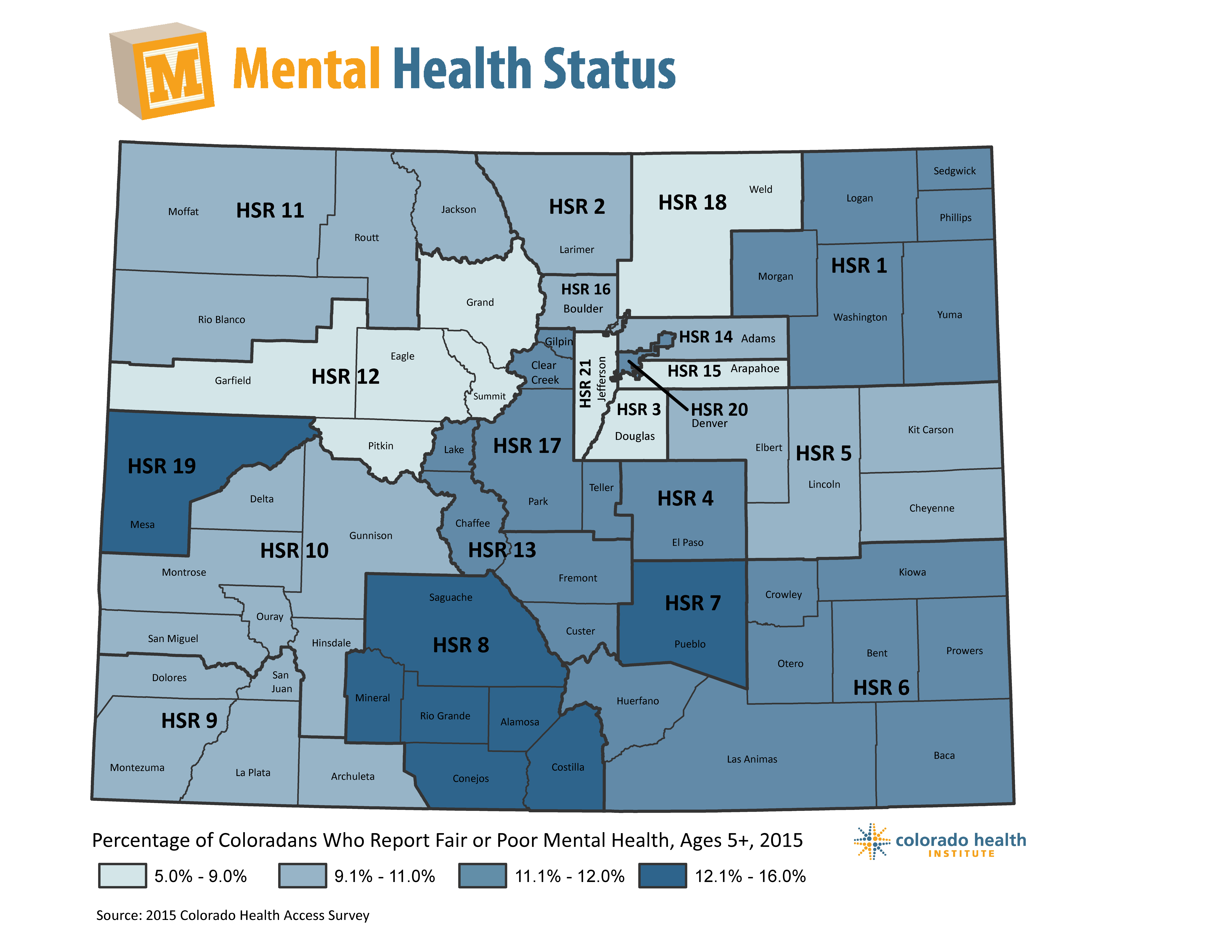 The Colorado Health Access Survey (CHAS) defines fair or poor mental health as reporting eight or more days of stress, depression or problems with emotions in the past month.
Statewide, about one of 10 Coloradans — around 478,000 — report fair or poor mental health. The map shows that the rate of Coloradans reporting fair or poor mental health varies widely across regions.
In the mountain resort counties of Garfield, Eagle, Grand, Summit and Pitkin (HSR 12), residents report the lowest rate of poor mental health (five percent).
HSR 7 (Pueblo County) is at the highest end of the spectrum, with a poor mental health rate of 15.4 percent, three times the rate in HSR 12. The San Luis Valley (HSR 8) and Mesa County (HSR 19) also report high rates of poor mental health.
Why are the rates in these three regions higher than the rest of the state?
The answer is complex and the reasons may differ from region to region. Factors such as income and unemployment may impact mental health. In addition, the stigma of disclosing challenges with mental health may inhibit someone from seeking the help they need. Stigma may also play a role in whether someone chooses to answer this question on the CHAS, leading to potential underreporting of mental health challenges.
Want more regional mental health data? To learn where Coloradans say they are not getting the mental health care they need, read Natalie's insight on access to mental health care. You can also download the CHAS workbook on mental health here.