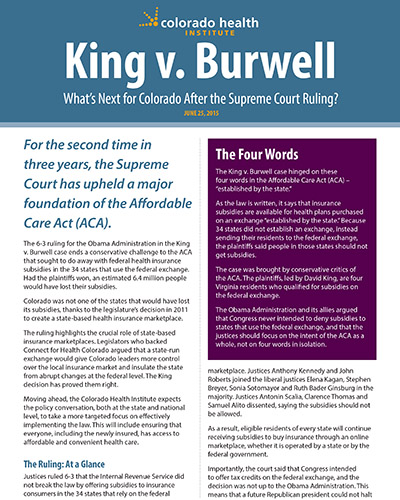 For the second time in three years, the Supreme Court has upheld a major foundation of the Affordable Care Act (ACA).
The 6-3 ruling for the Obama Administration in the King v. Burwell case ends a conservative challenge to the ACA.
The Colorado Health Institute analyzes the decision by the U.S. Supreme Court to uphold insurance subsidies across the nation and identifies four questions for Colorado policymakers to answer moving forward.