Results of the 2016 elections have the potential to impact many areas of health policy in Colorado and beyond. From the presidential election to statehouse races to ballot initiatives, policymakers and the wider health policy community will be analyzing the outcomes and planning for the future.
The Colorado Health Institute is contributing to this sense-making work with a package of interactive maps and election results. In addition, the package includes research and analysis conducted by the Colorado Health Institute and published before the election.
---
2012 and 2016 Presidential Election Analysis: Democrat Hillary Clinton carried Colorado, but by a smaller margin than President Barack Obama in 2012. President-elect Donald Trump made gains in southern Colorado, flipping a handful of rural counties and, most significantly, Pueblo County, which had been the bedrock of Democratic political power in the region. Click the menu in the map to compare the past two elections.
---
Ballot Measures Analysis and Interactive Maps: Among health-related ballot measures, those carrying tax increases — ColoradoCare and tobacco — lost. Physician aid in dying passed with strong support from Coloradans. This list shows what won and what lost. The interactive map below the list highlights how differently Coloradans viewed the different issues.
---
Research Briefs
Several health-related topics appeared on Colorado's 2016 ballot. CHI produced research briefs to help voters understand the policies in question.
Amendment 69 – ColoradoCare
ColoradoCare would create a taxpayer-funded system of universal health coverage for the state. CHI has published a three-part series on several aspects of ColoradoCare — an overview, a financial analysis and a look at the proposed system's governance and power structure.
---
Amendment 72 – Tobacco Taxes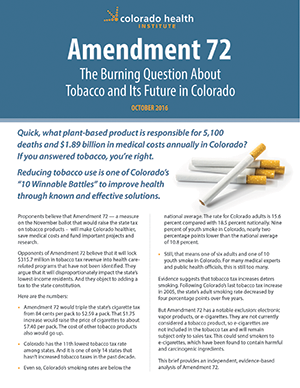 Amendment 72 would raise the state's tobacco tax by $1.75 on a pack of cigarettes. The anticipated $315 million in revenue would fund a variety of health, education and social services programs. CHI has analyzed the proposed tax to see which Coloradans it would affect most and whether it could accomplish its stated goal of reducing tobacco use.
---
Proposition 106 – Aid in Dying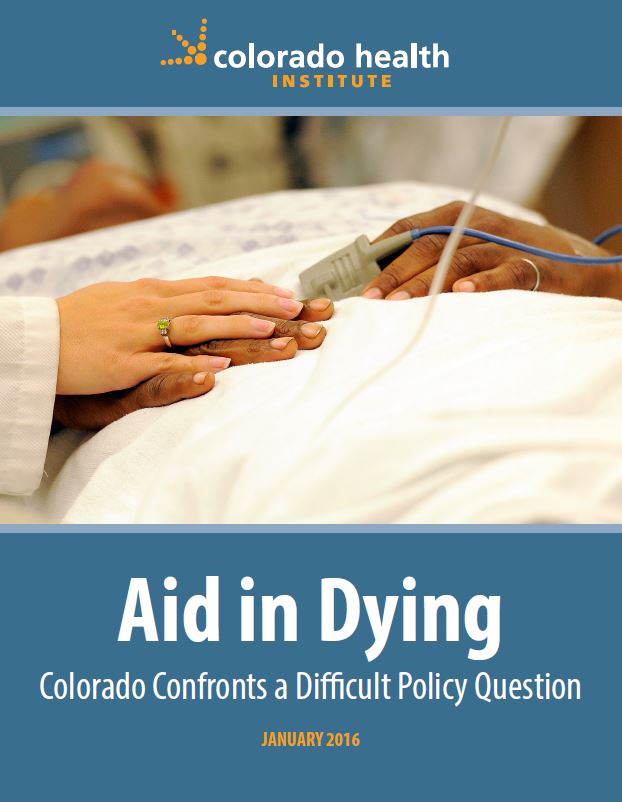 Proposition 106 seeks to give some terminally ill Coloradans the right to obtain medical assistance to end their lives. CHI analyzed bills in the 2016 legislature that were very similar to Proposition 106.