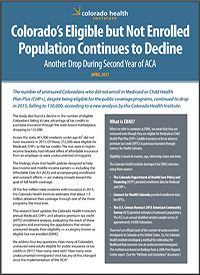 The newest Eligible But Not Enrolled (EBNE) report found that the number of uninsured Coloradans who are eligible for Medicaid or Child Health Plan Plus (CHP+) continued to decline in 2015, falling to 130,000. 
The study also found a decline in the number of eligible Coloradans failing to take advantage of tax credits to purchase insurance through the state-based marketplace, dropping to 122,000. Across the state, 441,000 residents under age 651 did not have insurance in 2015. Of those, 252,000 were eligible for Medicaid, CHP+ or the tax credits. The rest were in higher income brackets, had refused offers of affordable insurance from an employer or were undocumented immigrants.
The findings show that health policies designed to help low-income and middle-income earners — including the Affordable Care Act (ACA) and accompanying enrollment and outreach efforts — are making inroads toward the goal of full health coverage.
Read the full report here.
About EBNE Reports
The Colorado Health Institute conducts an annual estimate of the number of adults and children who are eligible for but not enrolled (EBNE) in the Medicaid or Child Health Plan Plus (CHP+) public insurance program.
This is an important yearly measure of efforts across Colorado by state government as well as advocacy organizations to ensure that Colorado's most vulnerable have the benefit of health insurance and better access to medical care.
Read past reports below. For detailed data, click here.
---
Past Children EBNE Analyses
2015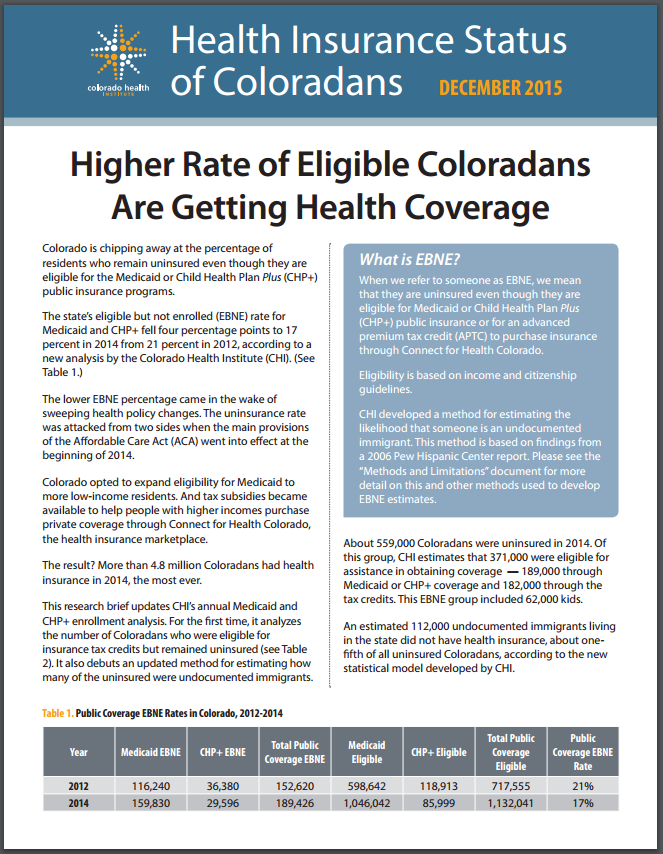 2014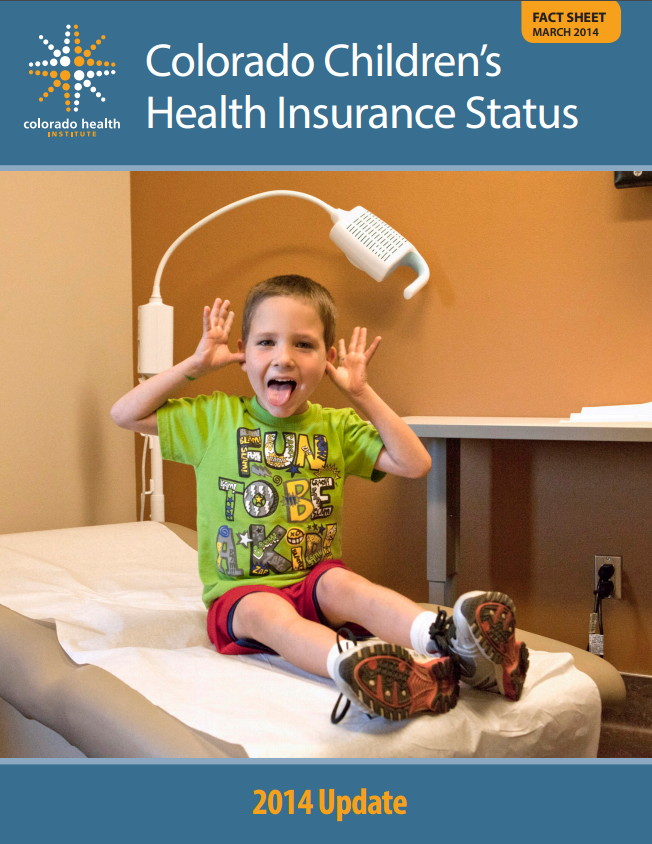 2013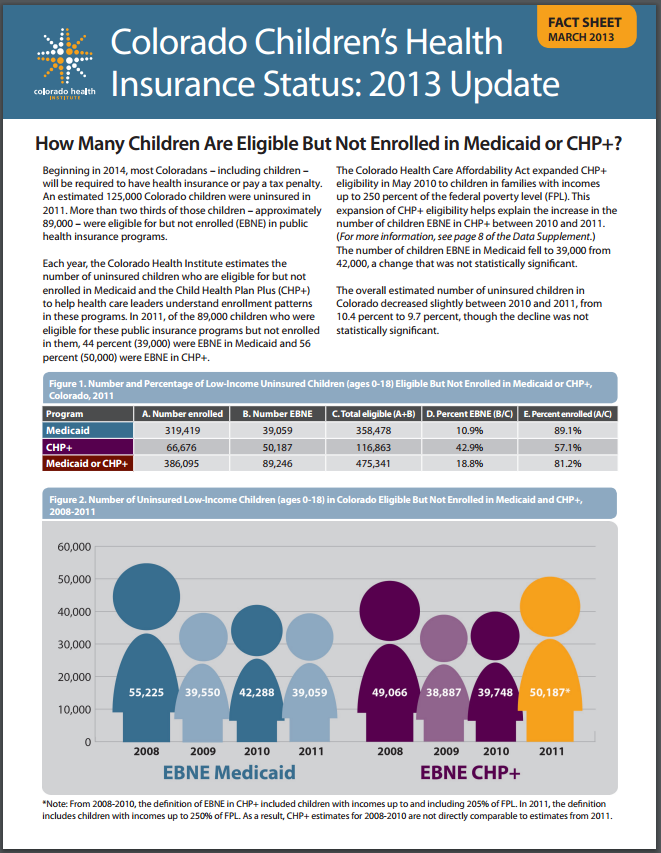 All Kids Covered Presentation
2012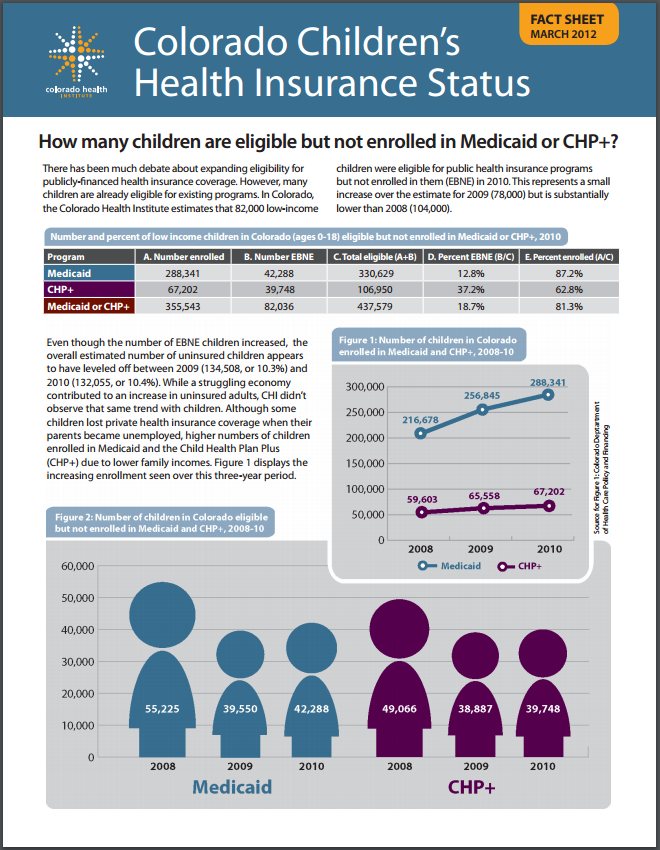 ---
Past Adult EBNE Analyses
2014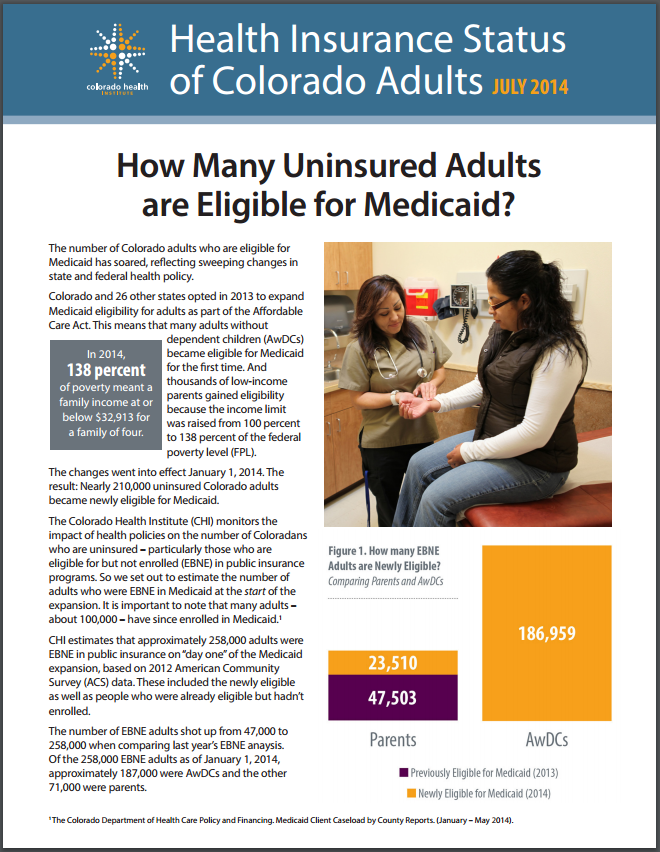 2012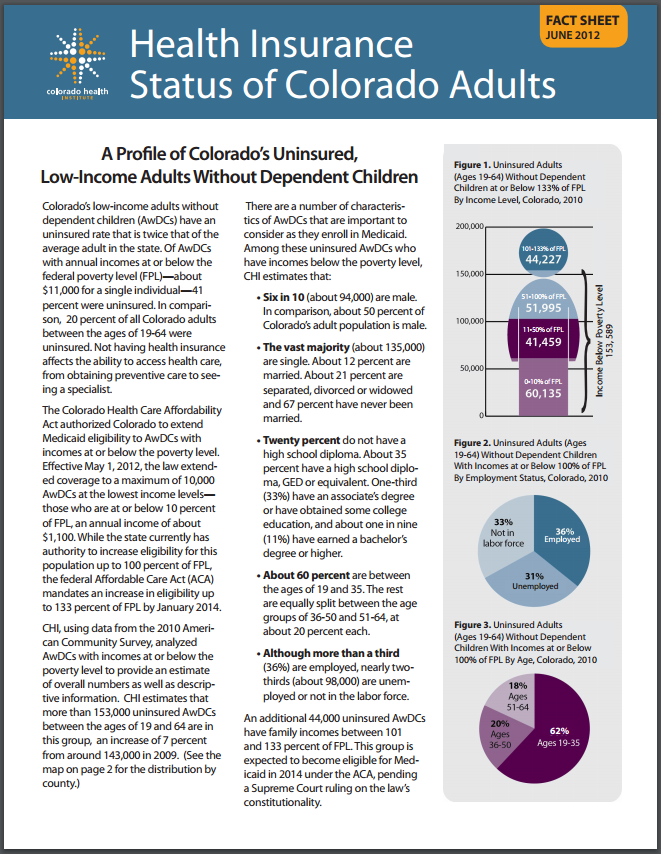 2011