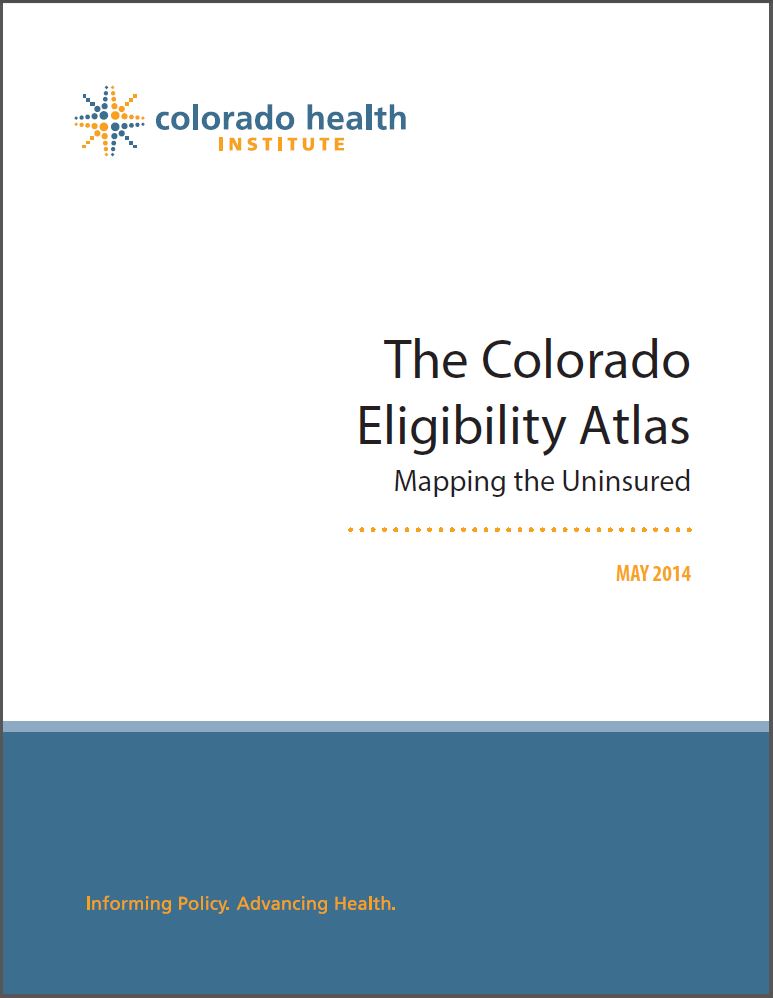 You can find the data behind the maps here.
The Colorado Health Institute released a report that gives a detailed picture of Colorado's uninsured population through a series of 17 maps, an analysis revealing significant statewide variations in demographic and geographic characteristics.
"The Colorado Eligibility Atlas: Mapping the State's Uninsured," focuses on the uninsured Coloradans who are eligible for public insurance programs or for health insurance tax credits through the state's marketplace, Connect for Health Colorado.