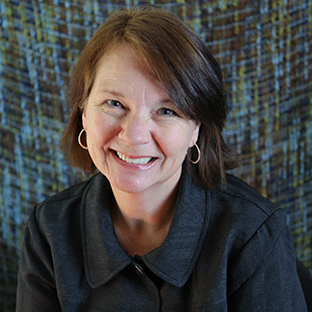 Favorite Quote
"As you enter positions of trust and power, dream a little before you think."
Toni Morrison
Deborah Goeken
Vice President
Deborah Goeken, Vice President, joined the Colorado Health Institute in July 2011. She is responsible for developing and implementing the strategy to ensure that CHI's published work is of the highest quality, that it is widely disseminated and that it is readily available in useful formats for all stakeholders involved in health and health policy issues in Colorado.
In this role, she oversees CHI's publications and presentations as well as CHI's web site, coloradohealthinstitute.org, its social media efforts and its multi-media reports. She is also responsible for promoting CHI's health policy research, analysis and expertise to a broad range of constituents. In addition, she coordinates CHI's work surrounding the Colorado Health Access Survey (CHAS).
Before joining CHI, she was managing editor of the Rocky Mountain News in Denver for 10 years before it closed in early 2009. During that time, the newspaper won three Pulitzer Prizes. Deborah began working at the newspaper in 1986. Previously, she was a staff writer and editor at the Peoria Journal Star in Peoria, Illinois.
Deborah earned a master's degree in public health, focusing on epidemiology, from the Colorado School of Public Health in May 2011. She was inducted into the Alpha Upsilon Chapter of the Delta Omega honorary society in public health in 2016. She has a bachelor's degree in communications from Bradley University in Peoria, Illinois. She is a native Iowan.