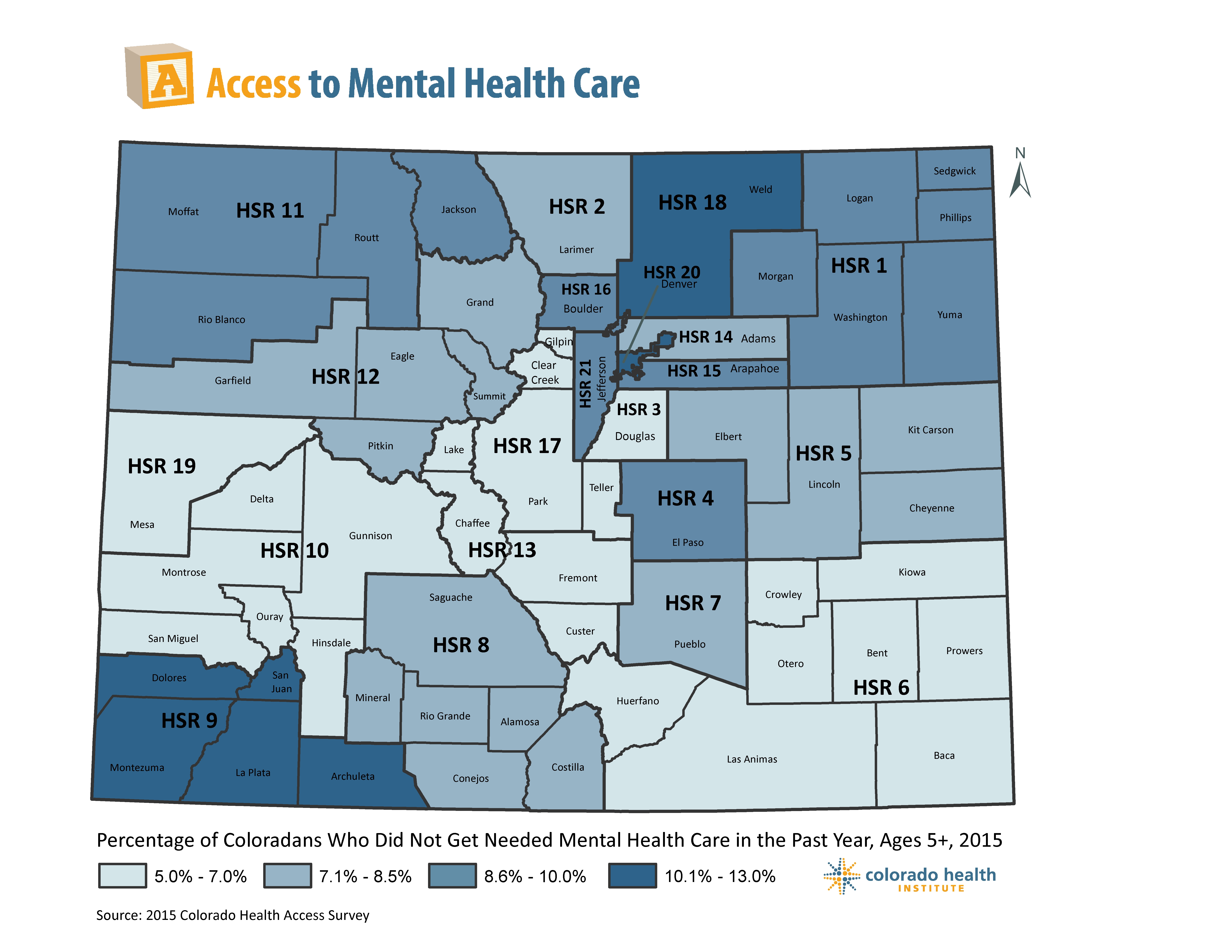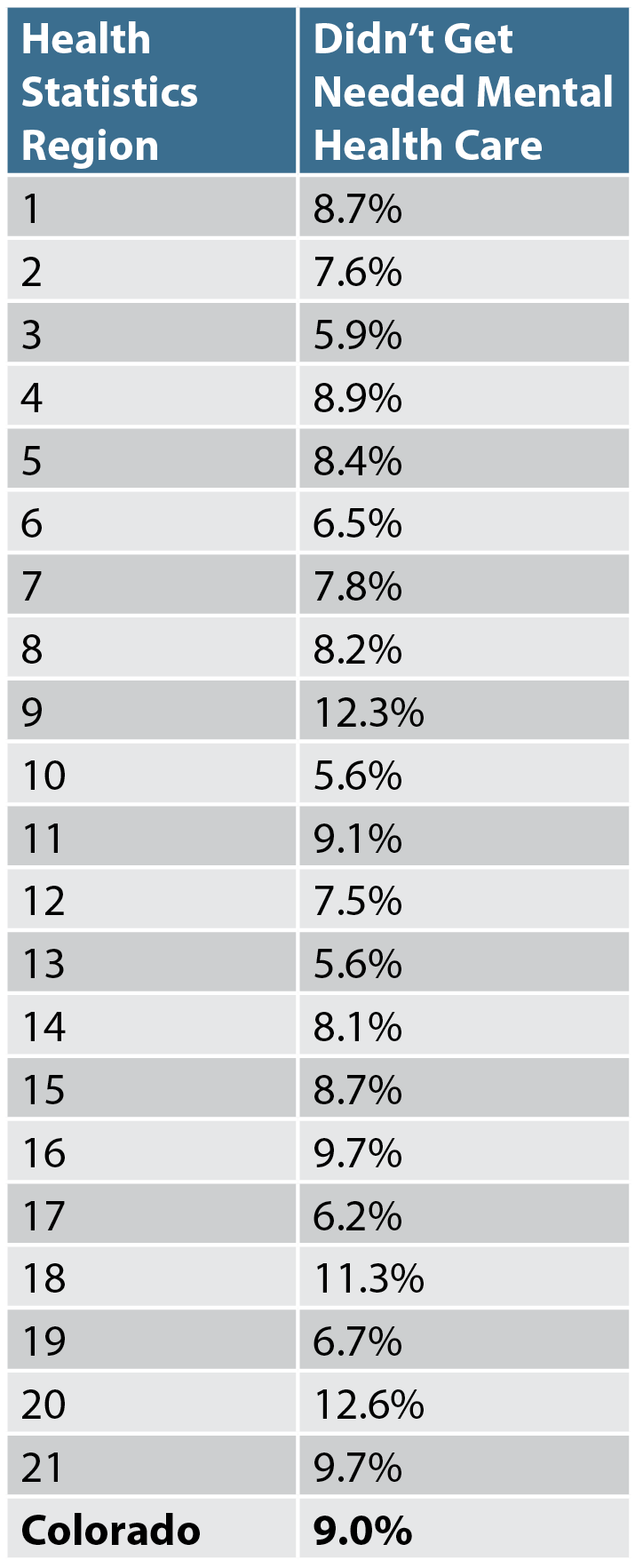 Drumroll, please! Introducing the first map in a new series called "CHAS: Mapping Data A to Z." Let's break it down.
This map shows how Colorado residents assess their access to mental health services. Darker shades of blue show regions where a higher percentage of people said they didn't get needed mental health care in the past year. The data come from the 2015 Colorado Health Access Survey.
I tried to find a pattern in the data, but nothing jumped off the page. Often we do see geographic patterns in regional data because neighboring communities tend to share similar characteristics. But when it comes to mental health care, the data suggest that access isn't an issue that skews urban versus rural, east versus west, or north versus south.
Which leads to the main takeaway:  
Mental health isn't one community's issue, it's a Colorado issue.
The percentages may seem low across the board — they did to me at first. Statewide, nine percent of residents say they didn't get needed mental health care, and two regions saw percentages as low as 5.6 percent. That's less of a reflection of need than the challenging nature of measuring mental health. Not all people who could benefit from mental health services identify their own need. Others who recognize that they need mental health care may choose not to disclose that information in a telephone survey.
When respondents who reported poor access to mental health care were asked about the barriers, cost topped the list.  But stigma-related issues, particularly reluctance to confide in a health professional about a problem, were not far behind.
Using the Data
The state has made substantial investments in improving the mental health of Coloradans. These survey data help quantify the need for mental health services moving forward and reveal factors driving that need. Both are important baselines for these efforts.
But the data in this map are just the tip of the iceberg.
CHI staff will be mapping our way through the alphabet, A to Z. Check back weekly to stay abreast of the latest data and analysis.
You can also download the Colorado Health Access Survey mental health data workbook to learn more about this important issue in our state. Email CHAS@coloradohealthinstitute.org with questions about the data or for additional information requests.