Magdalena Rutherford is a native Californian. She lives in Albany, and will start her second year at San Jose State University in the fall. Magdalena plans to major in biology with a concentration in systems physiology. She has just finished a 10-day internship at the Colorado Health Institute.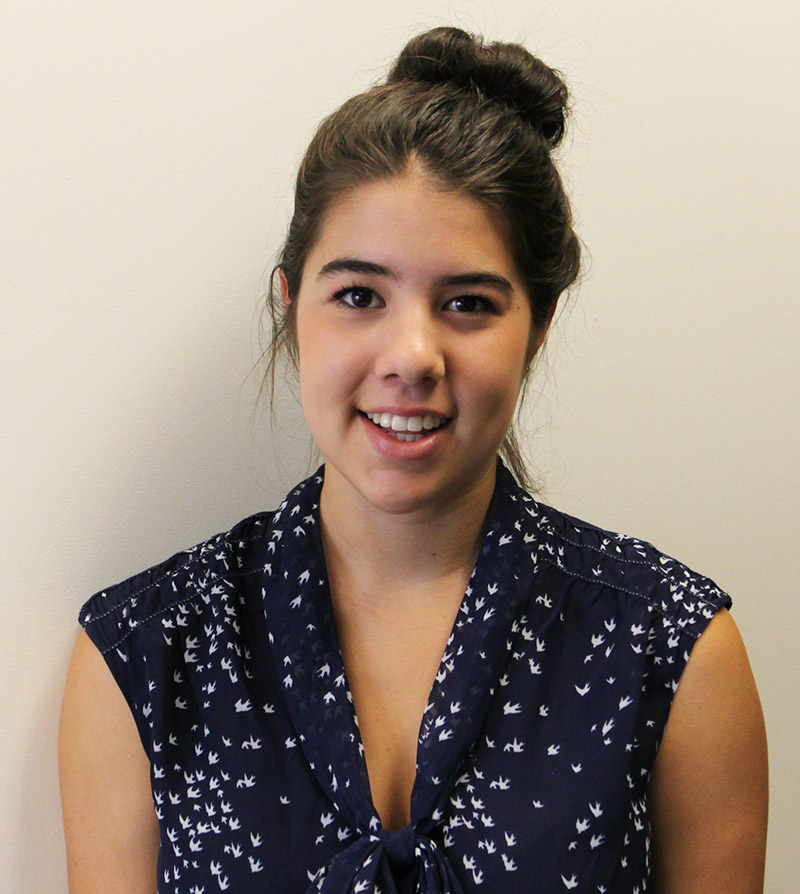 It all started with a family connection. My parents and Michele Lueck's parents have been longtime friends, and they got me set up with the Colorado Health Institute through Michele, who is the CEO and president. It took quite a bit of time for Michele, senior administrative assistant Kathy Helm and me to set a date for my internship here at CHI, but when it was, I was overjoyed.
Waiting for the day of my flight to arrive, I built ideas in my head of how my experience would go. I thought shadowing Michele would involve holding a clipboard, following her around and jotting down her every move. I assumed that when I was assigned projects, they would be these large, elaborate assignments that I would spend every hour of every day trying to figure out and finish.
In reality, my experience went very smoothly and was not stressful in any way.
My work began immediately after I got off my flight. I was showed around and introduced to everyone at CHI, then started on some spreadsheets right off the bat. I actually enjoy doing simple office tasks, such as filling out things on Excel, so I was able to catch on quickly and continue on with other things. The responsibility of several more spreadsheets were put on my desk, and I'm told I finished them all within a quick time period, so that was nice to hear.
I soon moved on to bigger and better things (well, in reality, just things that weren't Excel spreadsheets). With the help of Deb and Brian, I was put to work on turning some publications on the CHI website into a flip book format. There was a big feeling of excitement in doing this because the outcome of the flip book format is very cool. Check out the flip book of the 2014 Legislation in Review here.
One of the exciting things I got to do was accompany Michele and Tasia to Lyons for a meeting, where they made a presentation. I got to sit in on the meeting at the Peaceful Valley Ranch, which was in fact quite peaceful. One of the first things Michele did was hold an ice breaker. They got to pick their favorite apps, and I was in charge of writing them down.
The outcome was really fun because everyone was really into their specific app and enjoyed speaking about it. I also liked being able to notice how the app they picked matched their personalities. This experience was definitely one of my favorites. Although I had to wake up on the earlier side of things, 5:30 to be exact, I got to enjoy a whole new area of Colorado up in the mountains.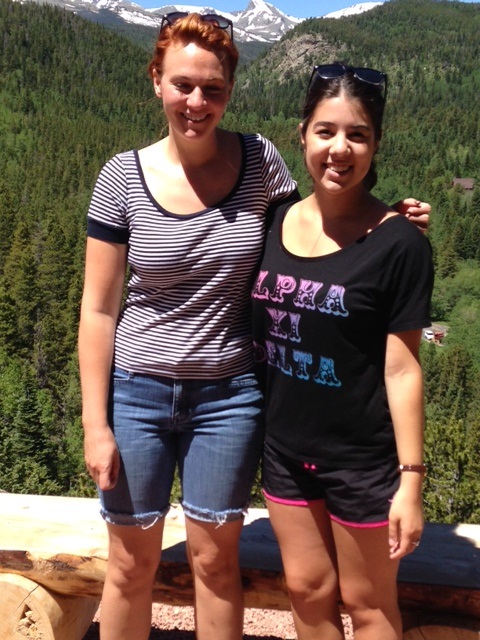 Michele does a really terrific job and I feel super lucky to have been able to watch the CEO in action. I got to see her delegate during the meetings in an orderly fashion as well as talk about the things that are of interest at CHI in the car rides to and from work.
I liked being able to talk about what was going on with Michele because it gave me a better understanding of what CHI is all about. She has so much information in the palm of her hand and so many things on her plate that it is easy to be impressed by her easy-going personality. Michele is a blast to be around off and on the job. I would feel lucky to call her my boss if I worked at CHI.
When it comes to how I feel about my 10 days at CHI, I can easily say that I would do the whole thing over again in the blink of an eye. Overall, the kind and fun environment made my experience all the better.
First things first. I got my own office space, which made the whole experience just that much better. I really liked typing away on my own desk, which made me feel like not just some 18-year-old on a 10-day internship. I enjoyed the business casual dress code because I got to bring out all my old attire from my time in the Youth & Government program in high school. (I also just like dressing in something other than sweatpants and a tee shirt from time to time).
As the week went by and I was working on the website and going to different meetings, I got the hang of many different acronyms here at CHI and I was very proud of myself for recognizing them when they got brought up.
Having just finished my first year of college, it is hard to say exactly what I want my future career to be. I would like to see myself possibly as a pediatric nurse at some point. So in terms of health care, that's how I fit in with my internship here at CHI.
I think that having at least some background in health policy is important for understanding a role as a health care provider. So for me, this opportunity gave me the beginnings of an understanding of what happens to make the wheels go round. CHI and other organizations that deal with health policy, in my eyes, provide a sort of umbrella of information for the people on the front line providing the immediate care.